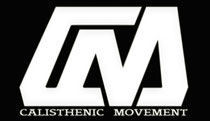 Calisthenic Movement is a german sports-project, which wants to inspire and promote people of every age and every fitness level and give them information about a healthy handling of their body.

Calisthenic Movement was founded in the beginning of 2012 und comes from Leipzig, Germany.

Our team consists of licensed personal trainers, sport-scientists and physical therapists.
- Diploma-accredited sports teacher              - Physical therapist
- A-level fitnesstrainer license                       - B-level fitnesstrainer license
- Calisthenics Trainer                                   - Calisthenics Trainer
- Personal Trainer                                        - Personal Trainer