CALISTHENICS WORKOUT ROUTINES/PROGRAMS

 Check out our Calisthenics Workout Programs for Beginner & Intermediate.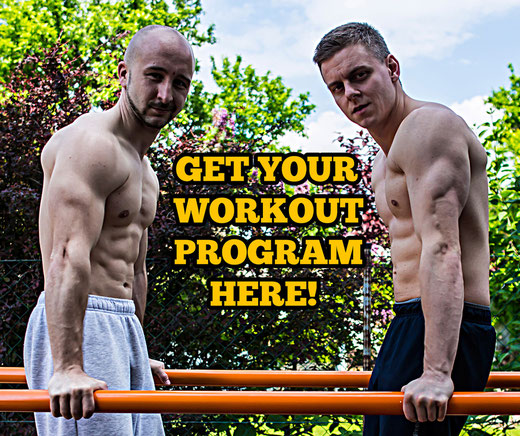 When you choose to purchase an online personal training, we elaborate a training plan which is individually customized to you and your goals. To make this plan individual, we have created a questionnaire, which is supposed to give us important information about you, your fitness level and your goals.
Our team consists of  licensed personal trainers, sport-scientists and physiotherapists and will help you at the following areas:

- individual analysis
- goal-oriented training plans customized to your fitness level and progress
- training plans for rehabilitation of sport injuries
- treatment of sport injuries and strains
- information about positive influence on healing processes

Contact us now for your customized online personal training.