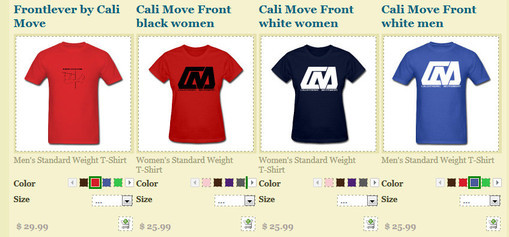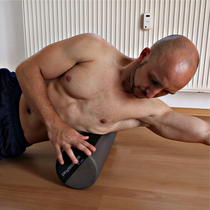 BLACK/FOAM ROLLS

The Blackroll works for the active regeneration. Regularly conducted exercises with the Blackroll can lose Musclefascia and high tensions in the muscles and stimulate the blood flow. That's how they improve the regeneration and prevent injuries.

Black/Foam Roll  ► buy here ◄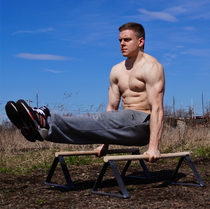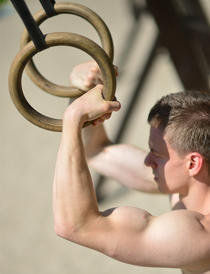 GYMNASTIC RINGS

Rings are the best all-round training equipment when it comes to exercises for the upper body. Because you can adjust the rings in their height you can use them for pull and also for push movements. Many exercises are a bit harder caused by the instability, but that's why also train your body extensively.

Ring Training Video 1:  ► watch ◄
Ring Training Video 2:  ► watch ◄
Gymnastic Rings:  ► buy here ◄
We work together with a British company called FX sport, which produces and distributes wireless Personal Trainer headphones, which you can use to let a coach direct your workout, while you're listening to your favorite music. We have tested those headphones with Tricking , Parkour and Calisthenics and found them very useful. The best part : You can download  different workouts for the headphones, which are designed to use them in a real-time workout with your favorite personal trainer in your ear, who tells you exactly when and what to do. You won't need an Mp3Player or smartphone, which can fall out of your pocket anymore. There are no wires which entangle you or interfere you, while you concentrate on your movements. No  more headphones, which slip out of your ear from your sweat. We even give you a discount code which saves you some money when you buy the headphones from us.
So here are the links:
Here are the codes to save money: